Local and National Press Coverage
Hotel Coverage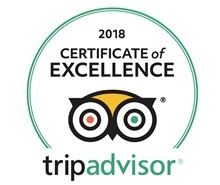 Travel & Leisure
37 Things to Do in Milwaukee
For one of the most attractive hotel bars in the city, head to Westin Milwaukee. The luxury hotel has impeccable lake views as well as Stella Van Buren, an Italian-influenced steakhouse with a menu by James Beard Award-nominee Andrew Ashmore.
Hotel Management
Relaxation, fun drive group events at hotels
"We're really looking at custom tailoring of our menus," said Jeffrey Hess, general manager of The Westin Milwaukee, which opened in June. Among his first big tests was a retirement party with a '70s-throwback theme—right on down to the food.
On Milwaukee
A girls night out stay at the Westin
When entering on the street level, cool tones and even cooler music greet you and beckon you to the third floor that is the hub of this hotel.
International Meetings Review
Roundup: New Westin Milwaukee
"All of the hotel's accommodations will have the Westin Heavenly Bed, as well as the brand's Heavenly Bath, Heavenly Shower, Heavenly Robe and White Tea Aloe bath amenities."
About.com
7 Enticing Reasons to Visit Milwaukee in 2017
"Expected opening date for The Westin Milwaukee (next to the U.S. Bank Building at 550 N. Van Buren St.) is in August and there will be an Italian-themed restaurant plus 200 rooms."
SuccessfulMeetings.com
New Milwaukee Hotel Is Wisconsin's First Westin
"Around the world, travelers are realigning their priorities to put their well-being first, which aligns perfectly with Westin's positioning and continues to fuel growth in both established cities like Milwaukee.."
The Daily Reporter
Westin Milwaukee adds another piece to Milwaukee's downtown building boom
"Not only will the new Westin hotel in Milwaukee overlook the natural beauty of Lake Michigan, it will also offer views of roads that were recently rebuilt as part of an attempt to better connect the city's downtown and lakefront."
HospitalityNet.com
WELL-BEING IS BREWING IN MILWAUKEE AS WESTIN HOTELS & RESORTS DEBUTS IN WISCONSIN
Perfectly situated in the heart of downtown Milwaukee and steps away from the waterfront at the end of Michigan Street, The Westin Milwaukee features 220 thoughtfully designed guestrooms and suites – almost half boasting unparalleled views of Lake Michigan.
Milwaukee Journal Sentinel
Westin adding to downtown upscale hotel market
"Along with creating another choice, and more competition, the Westin brings a new hotel name to Wisconsin."
Stella Van Buren Coverage
Shepherd Express
Italian Comfort Food (Plus Small Plates and Craft Cocktails) at Stella Van Buren
"The best of all worlds can be found on the third floor of the newly opened Westin Hotel located Downtown. Stella Van Buren, the hotel's Italian American steak house, is warm and cozy, yet trendy and sleek."
Thrillist.com
Milwaukee's Best New Restaurants of 2017
This place's legit Italian influence means all the pastas are made in-house - including an elevated version of spaghetti & meatballs - or go the classic steakhouse route and order the 22-ounce dry aged bone-in ribeye...
On Milwaukee
Stella Van Buren offers comfort food with ambiance
"The concept began as a modern steakhouse," says Druso, "But we looked at the addition of Italian fare as a way to add value and really differentiate the concept."
OnMilwaukee.com
Stella Van Buren to open at Westin Hotel in June
"Food is serious business in Milwaukee. As a fellow Milwaukeean, I acknowledge that the locals have a passion for great food and appreciate a comfortable and fashion forward atmosphere," notes Chris Anderson
Urban Milwaukee
New Downtown Steakhouse Coming
"The new Westin hotel, which is set to open next summer in downtown Milwaukee, has announced plans to include an Italian-themed steakhouse on the ground floor level."
Milwaukee Journal Sentinel
Stella Van Buren Anchors Downtown as New Italian-American Steakhouse
"Unlike traditional steakhouses, Stella Van Buren is light, airy, warm and welcoming," said Denise Ploof, general manager, Stella Van Buren. "The atmosphere is both energetic and approachable."
Milwaukee Journal Sentinel
Italian restaurant in works at Westin
"The Italian restaurant will have an open kitchen and a bar that's separate from the main dining room. The bar's focus will be craft cocktails and wines by the glass, Hess said."
Milwaukee Business Journal
First look inside Westin Hotel
Stella Van Buren will combine elements of a "classic Italian kitchen with American steakhouse influences," and will also feature a large wine and bourbon selection